Bits of Good UX Design Bootcamp

Role Instructor
Team Mira Dhingra and Kimberly Do (co-instructors)
When Aug 2021-Present


About the Bootcamp
The UX Design Bootcamp is a 10 week course teaching students the fundamentals of user research and design.
Weekly Lectures + homework assignments
Semester-long casestudy project
Interactive workshops
Lecturing on wireframes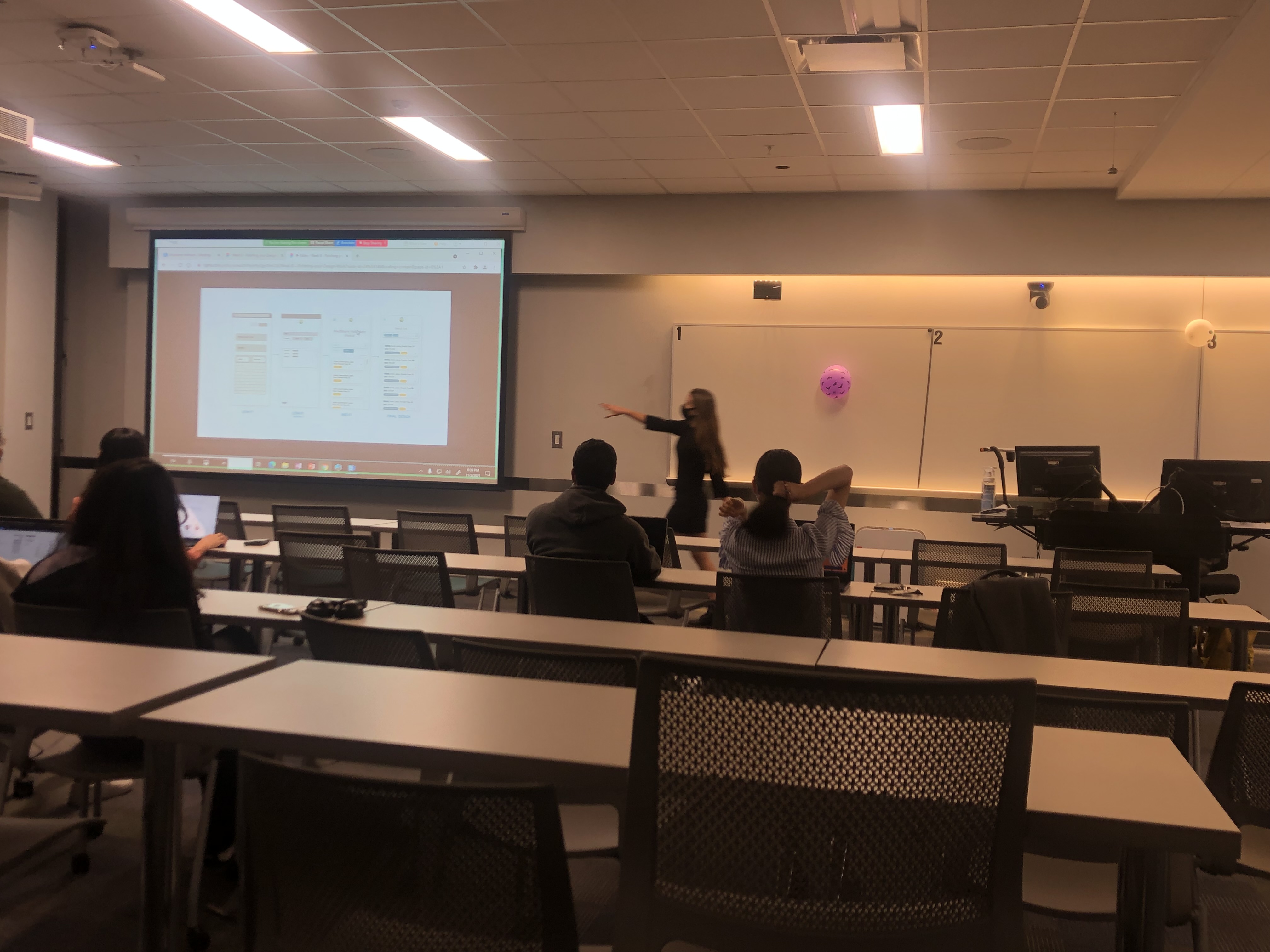 My Impact
I am passionate about breaking down barriers to design education and building community. As a Design Bootcamp Instructor, I am able to do both!
Delivering lectures and interactive workshops

Providing feedback and critique on students' work
Communicating with exec and advocating for my students

Organizing class bonding events
Facilitating project showcases to increase students' visibility
Students presenting their work

What is Bits of Good?

Bits of Good is a student run organization at Georgia Tech that educates and connects students with local-nonprofits to create powerful web apps.